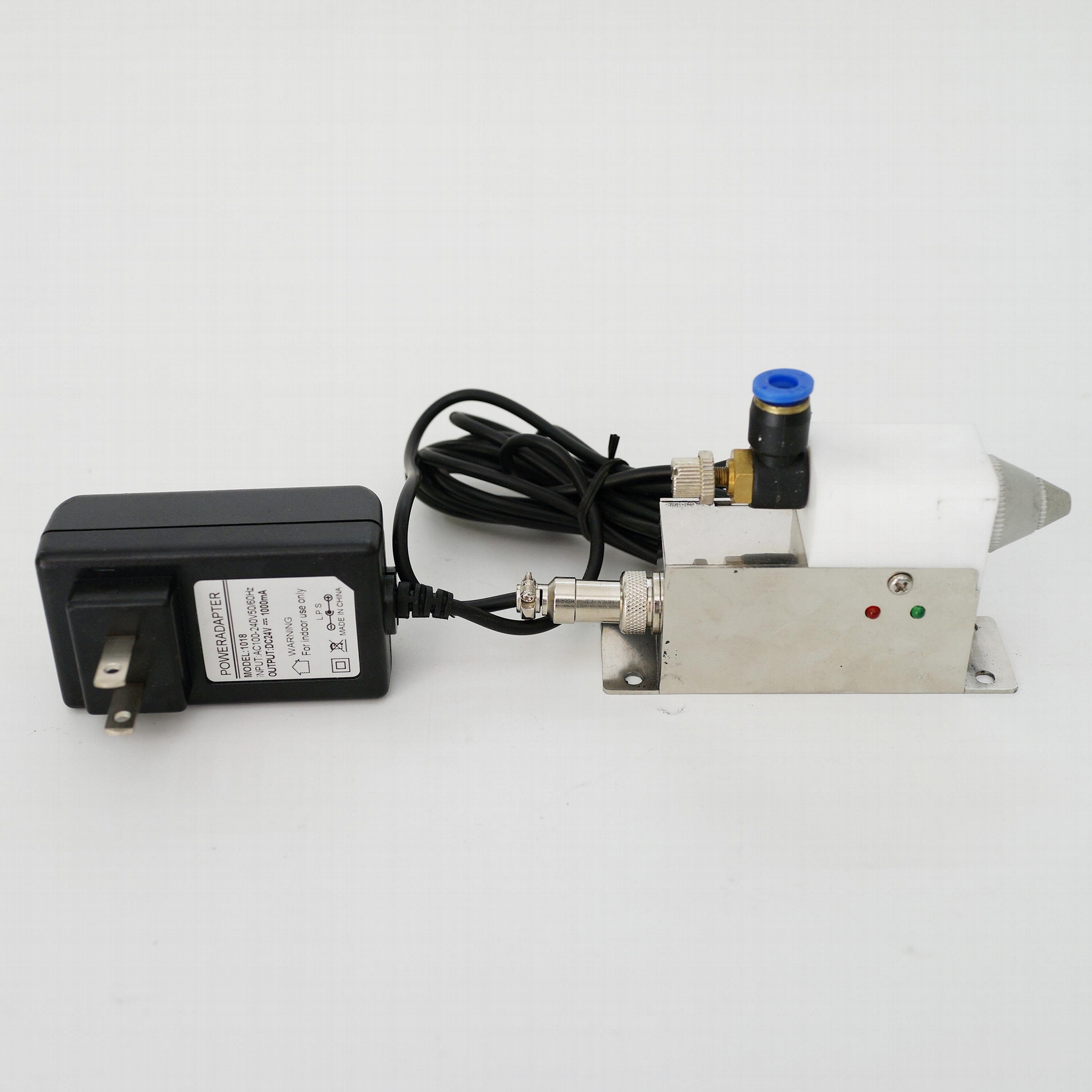 E-DN01 DC static eliminator Ionizing Air Snake
Model No.︰
E-DN01
Brand Name︰
IONSTAT
Country of Origin︰
China
Unit Price︰
US $ 92 / pc
Minimum Order︰
1 pc
Product Description
Specification
Operating voltage: 110V 50Hz/220V 60Hz
Current consumption: ≤350 uA
Air Volume: >300 CFM (see the different air pressure)
Pressure of compress air: 40-100psi
Operating temperature: 32°F(0°C)-122°F(50°C)
Amount of ozone: 0.003 PPM (the ex-6 inches of the breeze mouths measure)
Testing Result:
Testing condition

Testing voltage

5kv-500v

Operating voltage

4.6kv

Environment temperature

22℃

Humidity

≤60%

Testing distance

150mm

Decay time

positive

1.0s

negative

1.1s

Offset voltage

≤±35v
1) The results of static electricity elimination meet the ESD standard and data was tested under the voltage 5000V-500V in seconds.
2) Testing instrument is the ME268A comprehensive static electricity instrument.
3) The test data will vary a bit as a result of the temperature and humidity variety of the surroundings air.
Payment Terms︰ TT
Related Products